This has ended. If you attended, let the organizer know by recording your impact!
Approval
Organizer will approve registrants
Registration Closes
Apr 25, 2018 7:00pm or when space runs out.
Description

Volunteer for Steak n' Burger!

Boys & Girls Clubs of Greater Memphis
47th Annual Steak n' Burger

The longest running and highest grossing fundraiser of the Boys & Girls Clubs of Greater Memphis, Steak n' Burger has been bringing Club members and donors together to share a meal for 47 years!

Over 700 guests spend the evening getting to know our kids, seeing their many talents and celebrating their successes, while enjoying an inspirational message by University of Memphis Head Football Coach Mike Norvell. The event will also be emcee'd by Geoff Calkins & Gary Parrish of 92.9 ESPN FM.

Volunteers are needed all day to prepare for the event, as well as during the event to help with programming, and after the event to assist with cleanup. 

Day of Volunteers (10am-4:30pm):

Volunteers can come anytime between 10am and 4:30pm for as long or as little as they are able to

Responsibilities:

 help set-up the venue throughout the day

Job duties includes setting up tables and chairs, place settings, organizing event materials, etc.

Night of Volunteers (4:45pm-conclusion):

Volunteers should arrive at 4:45 for an orientation and overview of the evening, and stay until the completion of clean-up (likely around 9:30pm)
Upon arrival to Graceland there will be a brief volunteer orientation session starting promptly at 5:00pm After volunteer orientation, specific job needs will be assigned

Responsibilities:

 assist with pre-programming events, programming, and cleanup

Job duties include serving as greeters, helping in the Kids Zone, directing the buffet lines, supervising the VIP room, helping guests find table assignments, cleanup, etc.

Additional Information:

Location:

 Graceland – Elvis Presley's Memphis Soundstage (3717 Elvis Presley Blvd)

Food:

 Lunch will be provided for day volunteers, an early dinner will be provided for night volunteers after the orientation (around 5:15). Water and snacks will also be provided throughout.

Parking: 

Free parking is available for volunteers. Additional information will be sent out once you signup. 

Contact Lucy at LucyR@bgcm.org or call (901) 278-2947 to sign up to volunteer for this event!

Social
Website Twitter Facebook Instagram
Causes
Children & Youth Early Childhood Education Education STEM Workforce Development
Location:

Elvis Presley's Memphis Soundstage at Graceland,

3717 Elvis Presley Blvd,

Memphis, TN 38116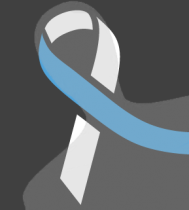 Ian Howell-Moroney wrote on April 23rd, 2018
I apologize, but I will be unable to work this event.

Ian Howell-Moroney wrote on April 12th, 2018
I want to work the night shift.