This has ended. If you attended, let the organizer know by recording your Impact!
About
If you are a handy person, this is for you!

We have some benches that need to be sanded and stained. This is a great opportunity for those who want to get out and volunteer and remain compliant with CDC guidelines.
Requirement Details
Wondering if you should register to volunteer? Based on the CDC guidelines, we are asking you the following questions:
Have you been exposed to someone who has been diagnosed with COVID-19? See the CDC's risk assessment guidance.


Do you have symptoms consistent with COVID-19? Symptoms can include a cough or shortness of breath or at least two of the following: Fever, Chills, Repeated shaking with chills, Muscle pain, Headache, Sore throat, New loss of taste or smell. See the CDC's symptom information.


If you answered "yes" to any of those questions, we ask you not to register. We are doing all we can to align with best practices and keep our community healthy.
Parking Details
Please park in the Main Lot and come into the building.
GivePulse
2 Positions Filled
|
2 Impacts
|
4 Hours
Wall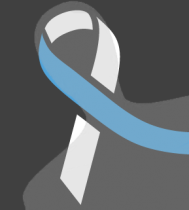 Chasity Walker wrote on August 11th, 2020
Hello, I'm not handy but I don need volunteer hours! Anyway I can help??