The application period has ended or been marked as full. If you attended, let the organizer know by recording your Impact!
Supervisor(s)
Sarah Houston
Hiring Manager
Sarah Houston
Paid
Yes
Timeframe
Multiple
Credit
Yes
Description

In this position, you will work alongside the education and outreach staff, scientists and graduate researchers to

develop materials and educate the general public about local water issues. CAESER, under the Herff College of

Engineering, was awarded $1 million a year from Memphis Light, Gas and Water (MLGW) to study clay breaches

in the Memphis aquifer and their impacts to water quality. Little is known about the size, shape and

characteristics of these breaches, including how quickly water and contamination can travel through them.



Responsibilities

• Inform the public of water research efforts by translating technical science into laymen's terms.

• Creatively author blog and social media posts.

• Assist with development of brochures, handouts and other educational materials.

• Draft press releases and work with media.

• Basic video editing skills for short social media videos.

o Aspirations to learn more!

• Research elected officials and stakeholders.

• Assist with grant writing and applications.

• Data analysis and accurate data entry



Requirements

• Clear oral and written communication skills

• Strong writing and analytics skills for marketing, media

• Interest in earth science, water and environmental issues

• Open to all majors and disciplines but preference for journalism, marketing, communications, earth

science, or engineering majors.



The Opportunity

• 15-20 hours per week.

• Starting pay between $11-15 dependent on experience.

• Academic credit available but you MUST receive approval from, and register for, an internship course

in your department.

• Full Year Term: September 2019 – May 2020

• The position is dependent on the availability of grant funding.


To apply: Submit your resume (including GPA), a one-page letter of interest, and up to three writing samples

of digital content or graphic design work to S.Houston@memphis.edu with the subject line "Application for

Environmental Internship".


Deadline: August 30, 2019 at 11:59 p.m.

Social
Website Twitter Facebook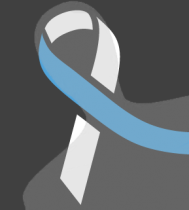 Luke Bast wrote on October 23rd, 2019
I would love to continue in the field of science. I think in numbers, world and universe. I am retired military. Being so I need not a job but opportunity to grow my knowledge and use the skills I already obtained.